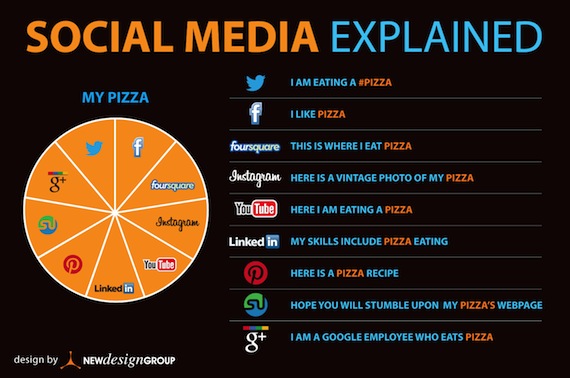 Today social media marketing is an essential part of a company's marketing arsenal – and can be very effective when managed well.  There is no other platform where a company can so easily engage in a two-way conversation with its customers in a quick, fun and informative way.  But poorly managed social media pages will do more harm than good: the client who wants a quick response to the tweet they left on your Twitter profile, will be more than a little disappointed if you haven't responded within a day or two.
Our social media marketing service starts by reviewing your target market and advising which social media platforms are best suited to you: highly attractive products such as jewellery and clothing may benefit from a presence on Pintrest; companies which want to work with other companies would do well to be on LinkedIn, known to be great for forging B2B links; and of course few companies should ignore Facebook – still the daddy of all social media websites.
And if anyone says your company needs to appear on every single social media platform there is, they are missing the point: we know it is far better to have a strong presence on one social media website where the majority of your target market hang out than spread yourself too thinly to include the likes of photo-sharing Flickr or location-endorsing FourSquare if these aren't appropriate to your business, your products or your customers.
So whether you need to have a presence on Facebook, YouTube, LinkedIn, Twitter, Pinterest, StumbleUpon or other, we can design and set up a professional profile page with an eye catching and appropriate image which clearly shows what your business is all about.
Better still, we can help you prepare and implement specific marketing campaigns through your preferred platform and ensure your customers and potential customers get to hear about your newest offers.
Just call us on 592-648-5537 to arrange a meeting after which we can create a social media marketing strategy to suit your business and your target market.
Facebook Page Design for Business:
LinkedIn Page Design for Business:
YouTube Channel Set-up for Business: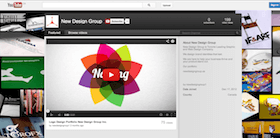 Twitter Account Set-up for Business:
Pinterest Account Set-up for Business:
SOCIAL MEDIA MARKETING SERVICES
Almost every business can benefit from claiming their social media profiles and testing social media marketing campaigns. While most companies know they should be using social media to market their business, they don't know what networks to invest in—Facebook, Twitter, LinkedIn, etc.—or how much, and that's where we step in. Martins Web Designs' social media marketing services remove the complexity of social media marketing for business owners and lets you stick to what you know best—running your business!
Our Social Media Marketing Process
Our process for social is similar to our approach to marketing in general: TRACK > TEST > TWEAK > REPEAT. Simply put, you can't maximize what you fail to measure and track. Better data equals better results.
COMPLETING A COMPETITOR ANALYSIS
Completing a market analysis of your service areas and industry
Finding local competitors currently outperforming you in audience size and engagement
Analyzing content and messaging that performs well in your industry
CREATING ENGAGING ORGANIC SOCIAL CAMPAIGNS
Researching content that has high engagement with your audience
Posting and scheduling regular posts
Monitoring engagement and interaction
CREATING DATA-DRIVEN PAID SOCIAL CAMPAIGNS
Creating custom audiences to best target your company and brand
Creating copy and imagery for high-performing social ads
Reporting and improving paid social ads
TRACKING YOUR SOCIAL CAMPAIGNS
Tracking your audience and reach
Tracking engagement rates
Tracking click-through-rate and leads
Tracking your ROI on paid social campaigns
MANAGING YOUR ORGANIC & PAID SOCIAL CAMPAIGN
Managing and tweaking parameters for each campaign
Monitoring engagement and interaction from customer base
Monitoring engagement, leads, and sales from campaigns
Building your audience across appropriate social channels
ADVANCED EMAIL MARKETING STRATEGIES
What Makes Us Different
Our goal is to be the best analytical, data-driven online marketing and social media marketing company on the planet! Unlike other social marketing companies, we operate from the perspective of a business owner (our account managers have gotten to know more about business than most "social gurus" will ever know—call us and see).
We strive to provide superior service by offering the following to all our social media marketing clients:
A DEDICATED ACCOUNT MANAGER, someone that understands business and social media, to be your guide
DETAILED MONTHLY REPORTS (you can actually understand) that connect social performance to your bottom line
A SUPPORT TEAM that includes an analyst, web designer/developer, and a dedicated professional copywriter